Update – Create your custom Interval Timer faster
Update – Create your custom Interval Timer faster
We are thrilled to share with you the improvements we have been working on for the past few weeks. If you have been creating your custom interval timers using Exercise Timer for Android, then you will be equally delighted with this new update. Our goal in this update was to give the app a new look and make it faster to set up an interval timer. Here are the improvements that were done in the latest update.
New Look for the workout editor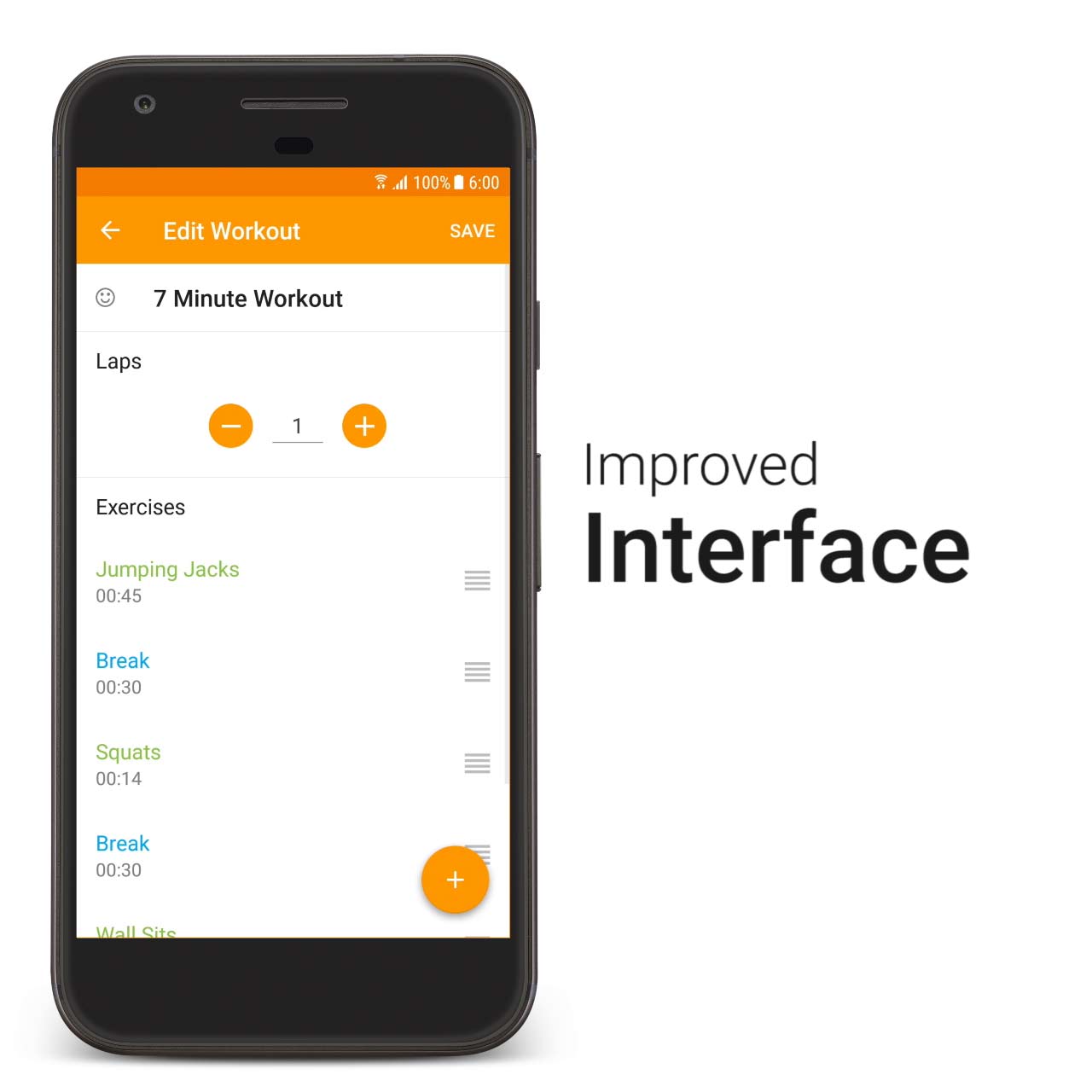 One of the first things which will probably catch your eye when opening the workout editor is the larger exercise intervals. This will make editing your interval timer less of an effort, especially after a long workout.
Moving the interval duration under the exercise name might seem like an unnecessary refinement at first glance. However, this will make your life a lot easier if you're fond of long exercise names.
Enhanced Exercise Sorting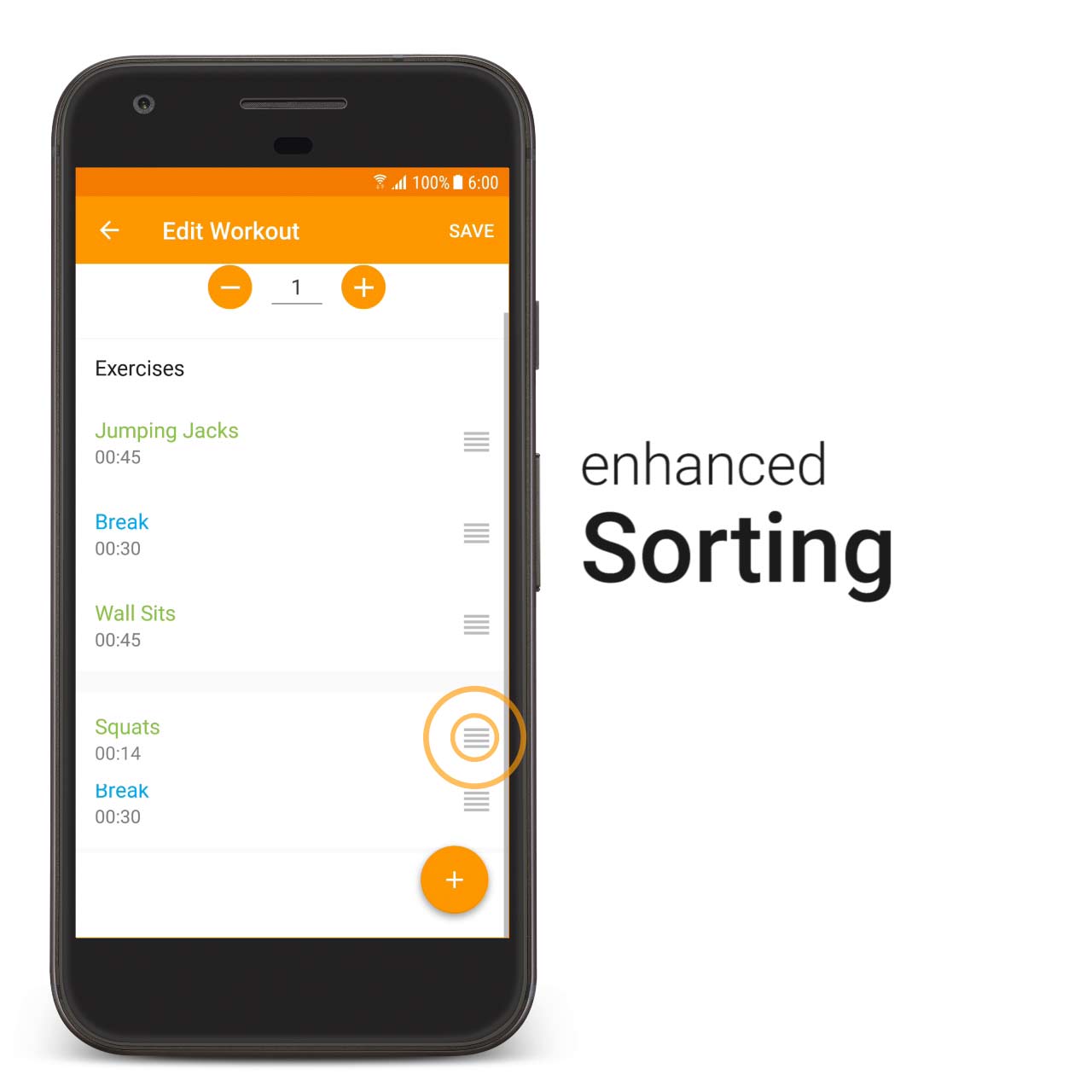 Three major improvements were done to enhance the sorting of exercise intervals.
The sorting handle was moved from the left side of the screen to the right. This will ensure that you will be able to sort your exercises using only your right hand.
If you used the former version of Exercise Timer, you were probably annoyed at how the screen inconveniently scrolled all the way up when an exercise was sorted. This issue is now fixed.
We made the workout name and laps scroll along with the exercise list. This will allow you to see more exercises while sorting and editing them.
Quicker & more Exact Exercise Duration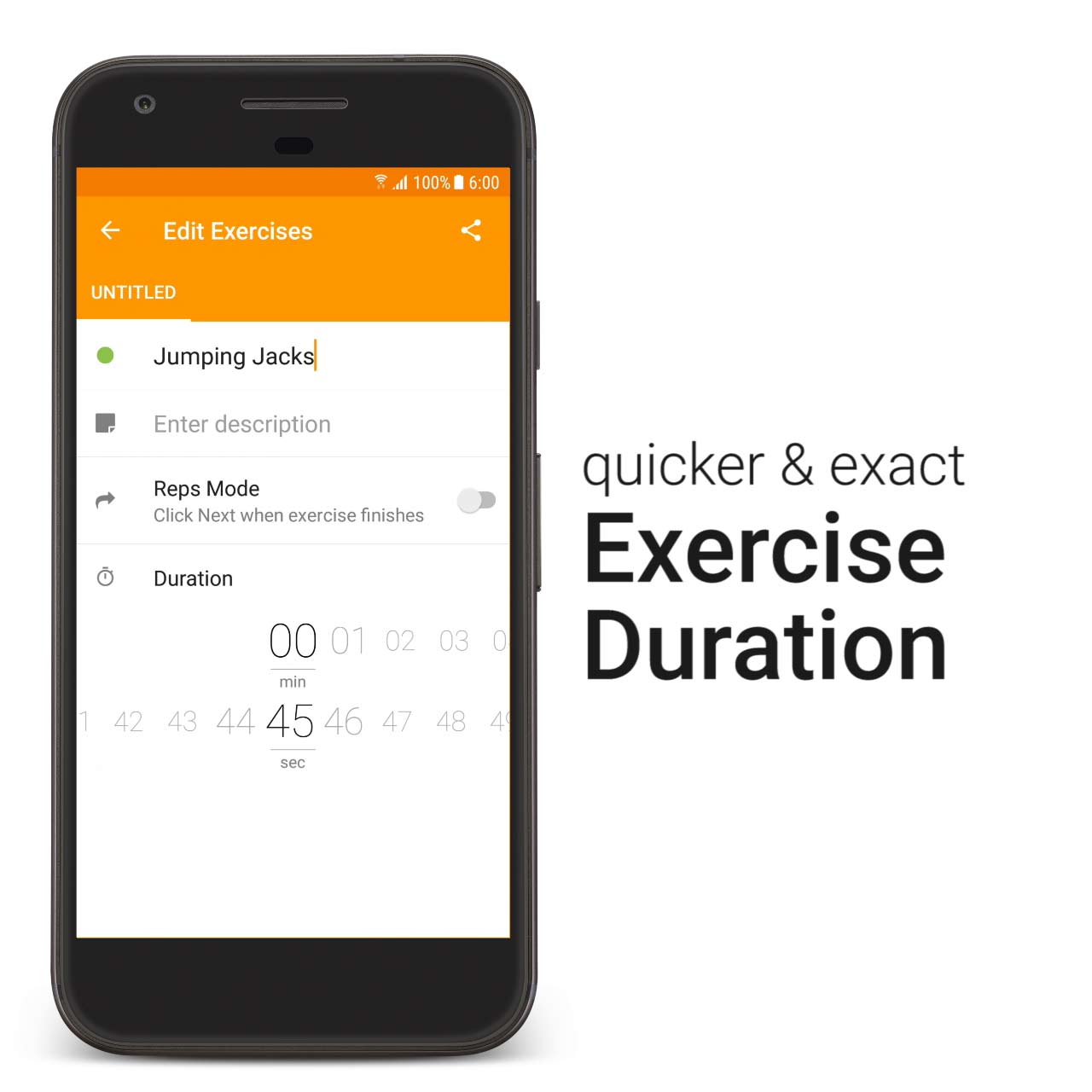 This is the feature that we're most excited about! We replaced the former circular duration editor with this new horizontal duration editor.
The new duration editor promises that you will be able to set your interval duration more accurately in half the time. You can now swipe to your desired duration or simply tap on it. For those who would rather use their keyboard, just tap on the underlined value in the middle.
Distinct & Colored Exercise Groups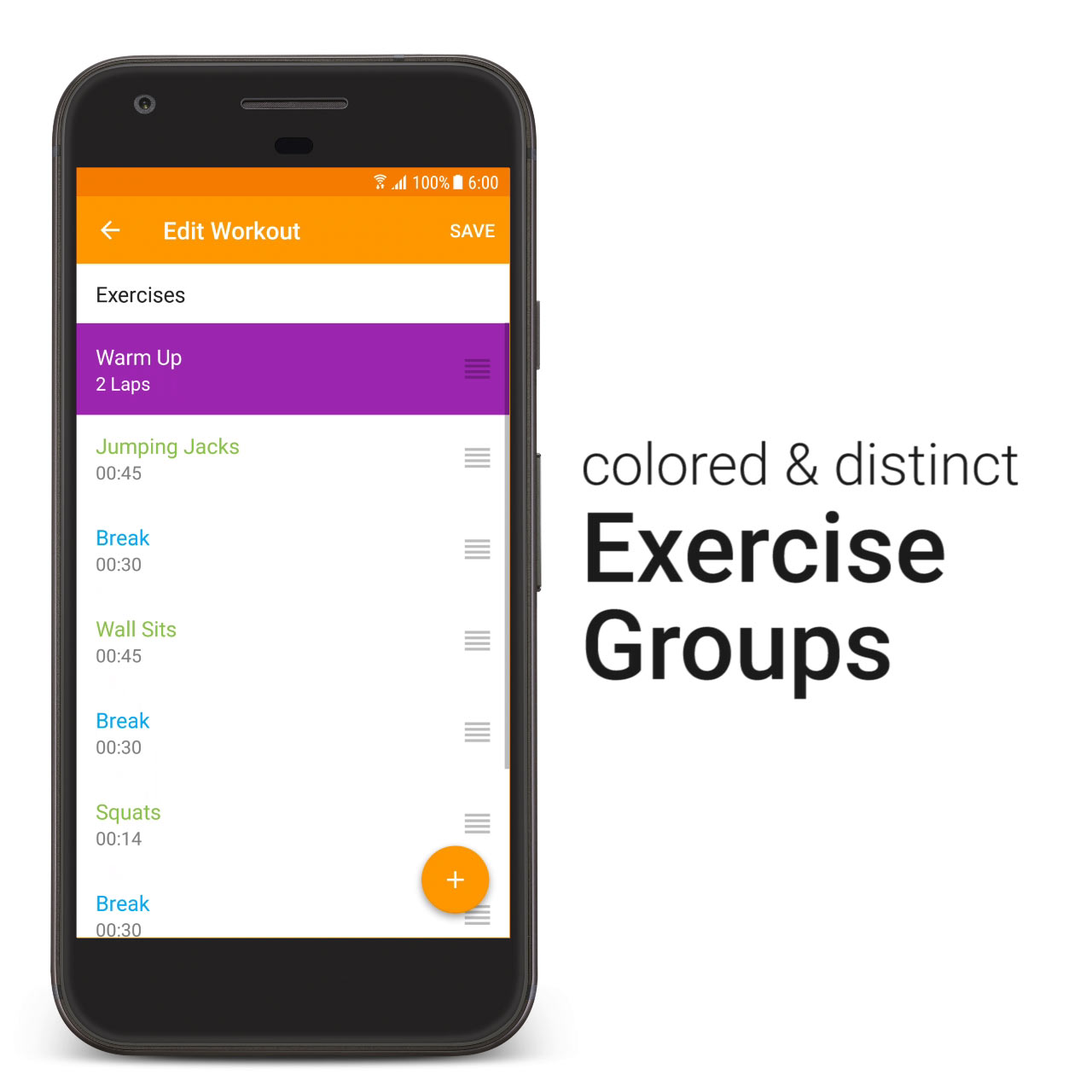 In this new update, the groups are redesigned to be more distinct from the other exercises and from each other. This was done by allowing you to set their color as you would do for other exercises.
Support for 5 New Languages
We are excited to announce that Exercise Timer is now localized to Portuguese (Brazil), French, German, Japanese and Polish. Many thanks to Matthias, Salatiel Filho, and Marek Bogacz for eagerly and freely translating parts of the App.